Finding the abstract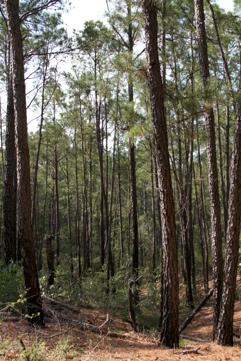 These forest images are part of a new project, a series of paintings based on a forest's patterns over a very specific time period. When I look at these images I see patterns of light and shade, and rhythms of repeated forms. Sure, I could paint a realistic image but I find abstract images, that have been based on the real, are more evocative and allow my mind space to wander and make my own connections.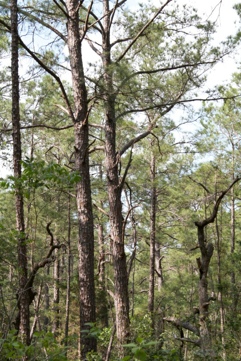 My first step in pulling abstract paintings from these photographs is to simplify to the essentials, whether it is rhythm and pattern, or color and form. I have been using filters and other adjustments in Photoshop to simplify the photograph's information. Next up is drawing: sometimes in the computer (I like Illustrator and vector drawing), sometimes with charcoal, pencil or pens, in a sketchbook, in a computer, or over a printed image.

Once I've found some promising forms the fun will really begin as I twist and layer and coax them into giving up the forest's secret music.